The Blake Hotel // New Haven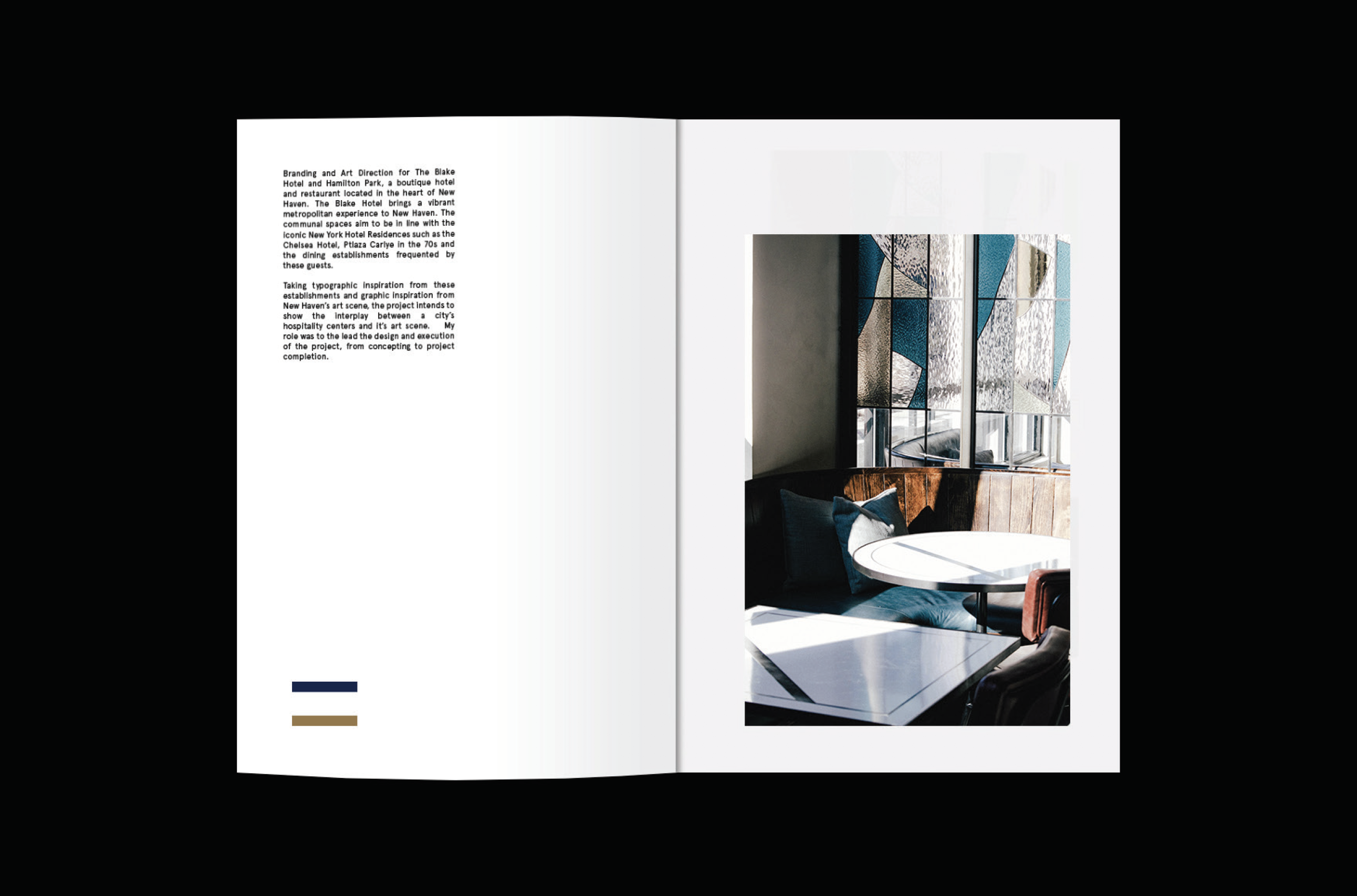 Branding and Art Direction for The Blake Hotel, a boutique hotel located in the heart of New Haven.

Taking typographic inspiration from iconic New York Hotel's such as the Carlyle and graphic inspiration from New Haven's art scene, the project intends to show the interplay between a city's hospitality centers and it's art.

My role was to lead the design and execution of the project, from concepting to 
project completion.


CREDITS
Role: Lead Designer
Client: The Blake Hotel & Hamilton Park
Studio: The MP Shift
Production Support: Jennifer Vitigliano
Photography: Read McKendree, Grace Diebel